Back to listing
Petoskey West Clinic
4048 Cedar Bluff Drive
United States
Expand All
Description
Petoskey West clinic is conveniently located on the lower level of the Bay Street Orthopedic building at 4048 Cedar Bluff Drive, for easy access from Charlevoix, Boyne City, Walloon Lake and Petoskey.

Hour Monday – Friday 7 am – 5 pm
Request a Free Consult
We offer a Free Consultation with a licensed physical therapist to see if physical therapy can help you, your family or friends…our goal is to make your life easier by alleviating your pain. We do this as a free community service.
Please fill out your contact information and select your preferred date and time (if more than one is available). We will follow up with a confirmation of your appointment.
Staff
Chuck

Smith

,

PT and Owner Board Certified in SCS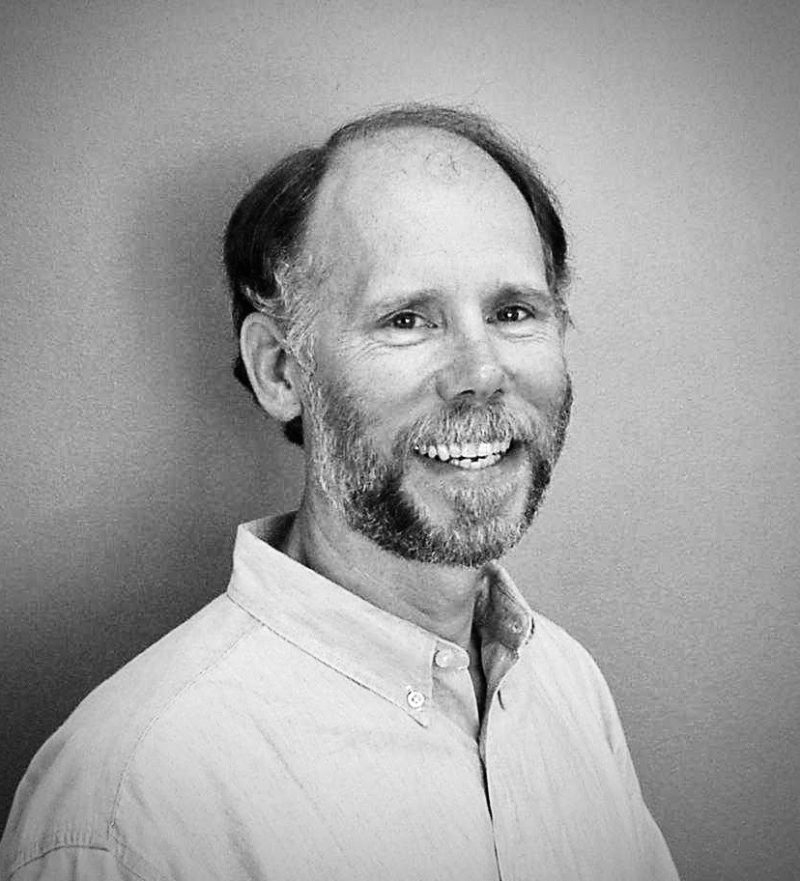 Chuck has practiced physical therapy since 1973, graduating from the University of Iowa. He is the Administrator and a co-owner of the Northern Michigan Sports Medicine Centers. In addition to licensure as a Physical Therapist, he has been certified by the American Physical Therapy Association in one of its clinical specialty areas as a Sports Certified Specialist. He continues to treat patients in the clinic as well as providing oversight and guidance for the operation of our six locations. Sons Joel and Jeff have followed in their father's footsteps and are both Physical Therapists as well being co-owners of the Sports Medicine Centers. Joel is Clinic Manager at our clinic in Charlevoix and Jeff at the Petoskey West location off Lake Grove Road. Like so many others in northern Michigan, Chuck enjoys the surroundings by sailing, kayaking, skiing and hiking.
---
Jeff

Smith

,

PT, OCS, CSCS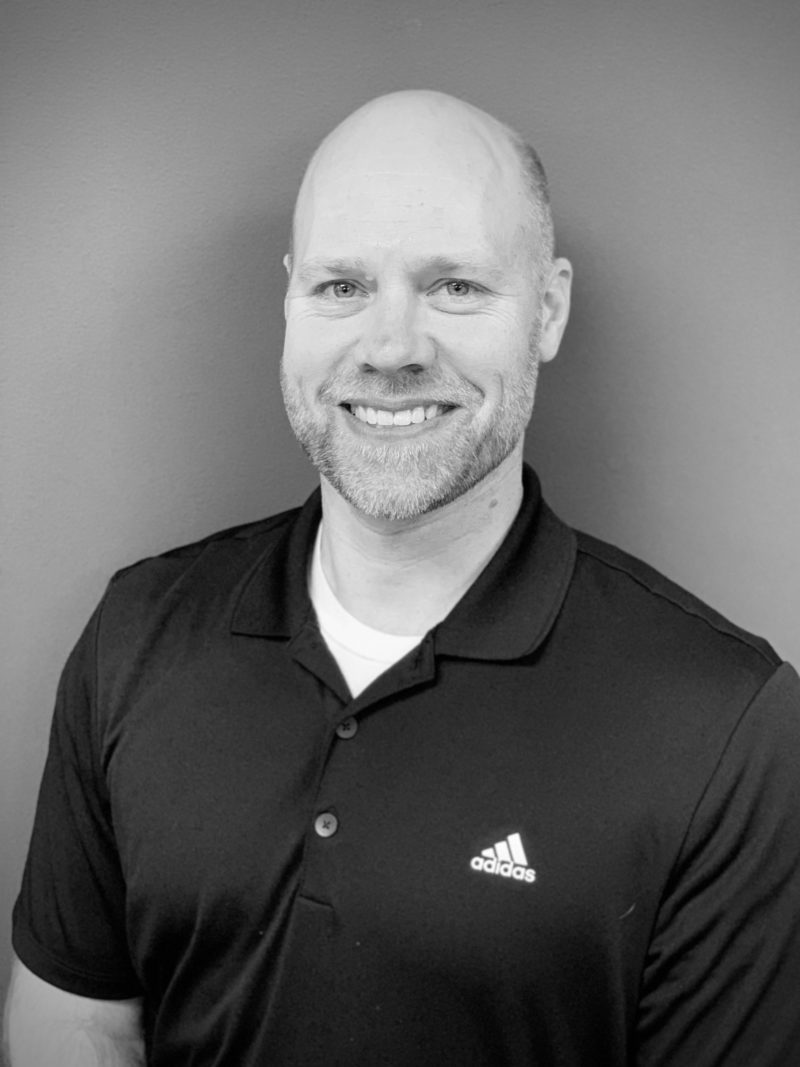 Jeff Smith, PT, is a physical therapist who holds his doctorate in physical therapy (DPT) from St. Ambrose University in 2000, and is board certified in Orthopedic Physical Therapy (OCS) through the American Physical Therapy Association.  Areas of clinical expertise:  Gait Analysis; Foot and Ankle Biomechanics and Orthotic Fabrication and Application.  Other areas of clinic interest:  Pain Neuroscience Education in the Management of Chronic Pain; Total Knee Replacement Rehabilitation, Rotator Cuff Repair Rehabilitation; Low Back Pain Rehabilitation and Sports Rehabilitation.  Jeff lives in Petoskey, MI with his wife and two sons.  He holds a 'D' level license through USSF and is a travel soccer coach for the Petoskey Youth Soccer Association (U14 boys).  Jeff is also a CrossFit Level-1 Trainer at CrossFit Petoskey.  Jeff enjoys kayaking, hiking, and fishing in his spare time.
---
Sandy

Sparrow

,

PT, CSCS, CAPP-OB
Sandy earned a Master of Physical Therapy from the University of Michigan in 1992.  She completed her Certified Strength and Conditioning Specialist in 2002 while working in Ann Arbor.  She relocated to Northern Michigan in 2005 and began working for Sports Med at that time.  Sandy has a special interest in women's health in the prenatal and postpartum period and obtained her Certificate of Achievement in Pregnancy in Postpartum through the APTA in 2013.  In addition to treating women's health, Sandy provides rehabilitation for orthopedic, post-surgical and sports-related diagnoses. She also serves as the company's Clinical Coordinator of Clinical Education for PT and PTA students.
---
Patty

Schmoldt

,

Athletic Trainer, PT Assistant, CSCS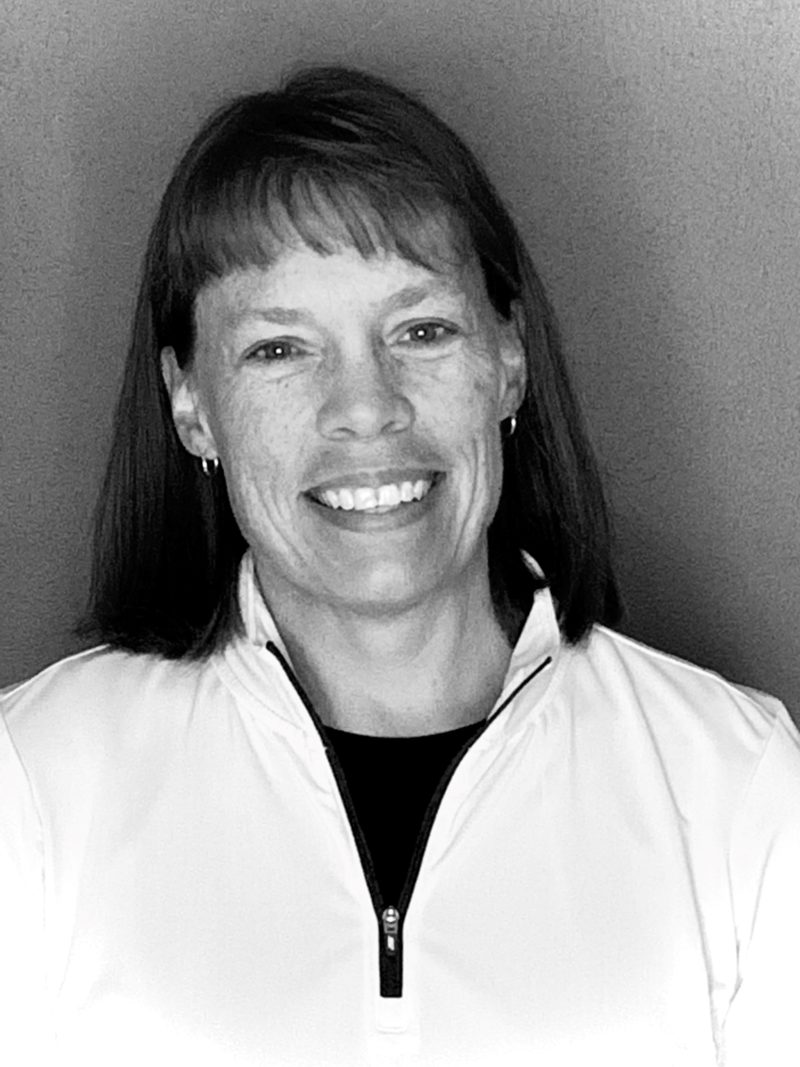 Athletic Trainer, Physical Therapist Assistant, Certified Strength and Conditioning Specialist. Patty earned her Sports Medicine/Athletic Training Degree from Central Michigan University in 1993 and her Physical Therapist Assistant Degree from Kent State University in 2013.  She began her career as an Athletic Trainer in South East Michigan before joining the Northern Michigan Sports Medicine Team in 2001.  Patty worked as the Athletic Trainer for Petoskey High School for several years, while also, providing clinical physical therapy services, before transitioning to her current full-time clinical position. Patty provides rehabilitation services for all ages, with expertise in sports-related injury rehabilitation, as well as, post-surgical conditions of the ankle, knee, and shoulder. Patty is also our Athletic Training Coordinator supervising athletic trainers at three area high schools.
---
Carly

Tahtinen

,

Physical Therapist Assistant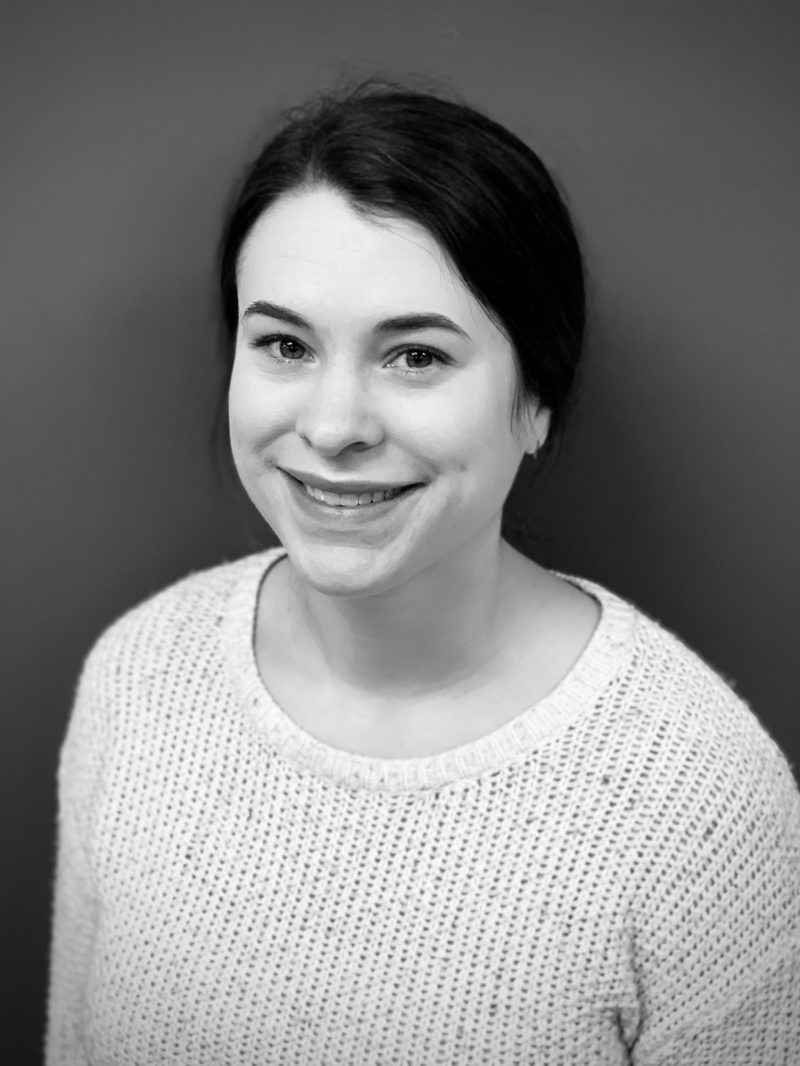 Carly joined the Sports Med family immediately after earning her Physical Therapist Assistant degree from Finlandia University, in Hancock, MI in July of 2017. She also holds a Bachelor's degree from Northern Michigan University in Psychology and Sociology. Carly's bright smile and caring demeanor is her signature to great patient care. Carly is a native of Petoskey and enjoys skiing, biking, golfing, and gardening.
---
Jesse

Steenwyk

,

Physical Therapist Assistant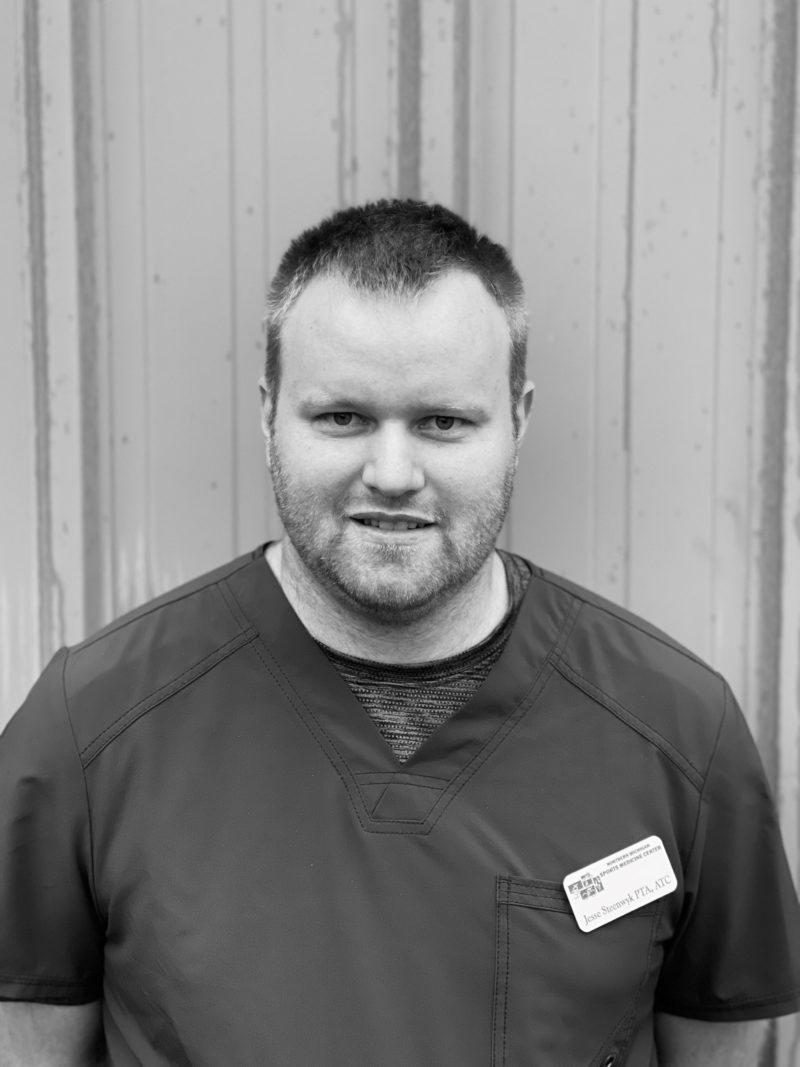 Jesse grew up in Ellsworth, MI and then headed north to attend Lake Superior State University where he earned his bachelor's degree in Athletic Training.  Jesse continued his education at Kent State University and earned is Physical Therapist Assistance degree. He brings a wealth of knowledge to the clinic as he has spent time at the Core Institute in Novi, MI.  Jesse and his wife, Jenice, have two young children, Addilynn and Nolan, and enjoy getting to know all that northern Michigan has to offer.
---
Levi

Manor, MAS,CSCS

,

Strength and Conditioning Coach - Petoskey High School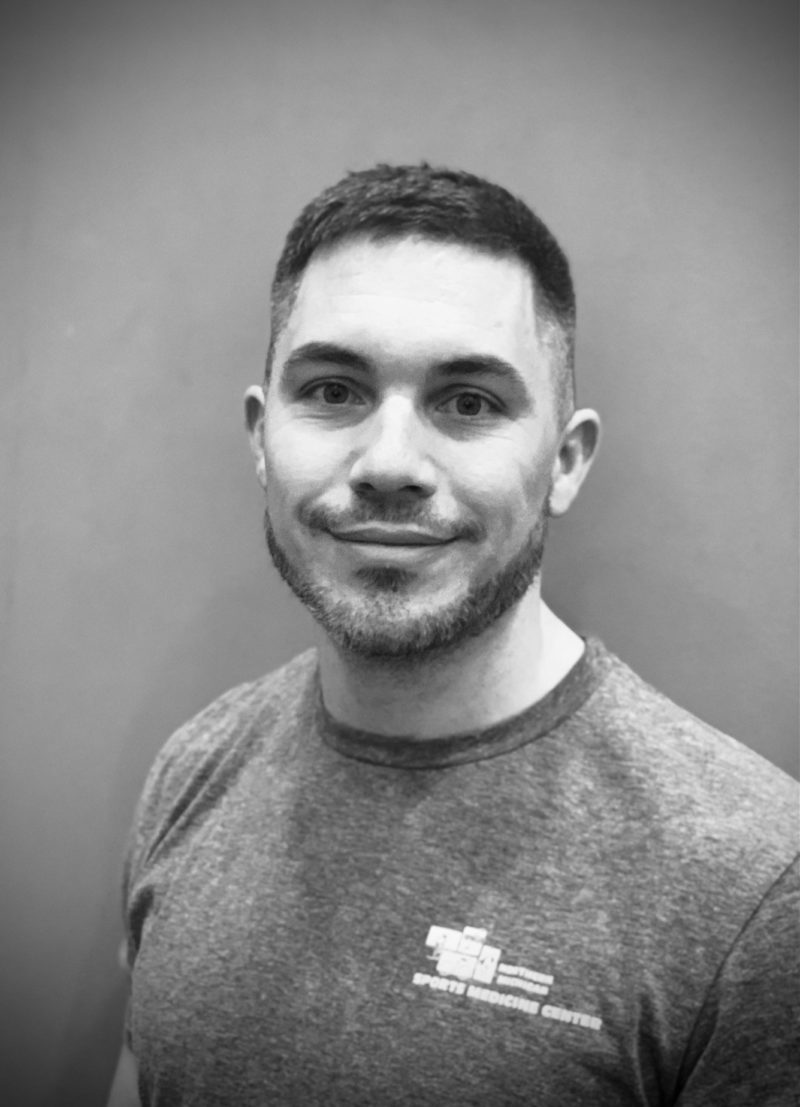 Levi graduated from Upper Iowa University in 2019 with a bachelor's degree in Exercise Science. In his final year of undergrad, he interned for UIU's Strength & Conditioning department, and spent his downtime preparing for the Certified Strength & Conditioning Specialist exam through the NSCA. The following fall, Levi became the Graduate Assistant for Strength & Conditioning at UIU and went on to graduate with a Master's of Sports Administration in 2021. As a strength & conditioning coach at UIU, he assisted with implementation and design for football and baseball with their speed, power, and strength training, as well as mobility, active recovery, and nutrition education. He was responsible for 8 teams (Men's Basketball, Women's Volleyball, Men's Soccer, Women's Tennis, Men & Women's Golf, Cheer, and Cross Country) where he designed sport specific training aimed to meet the needs of the sport and season of play.
---
Nicole

Daily

,

CMT, Physical Therapy Aide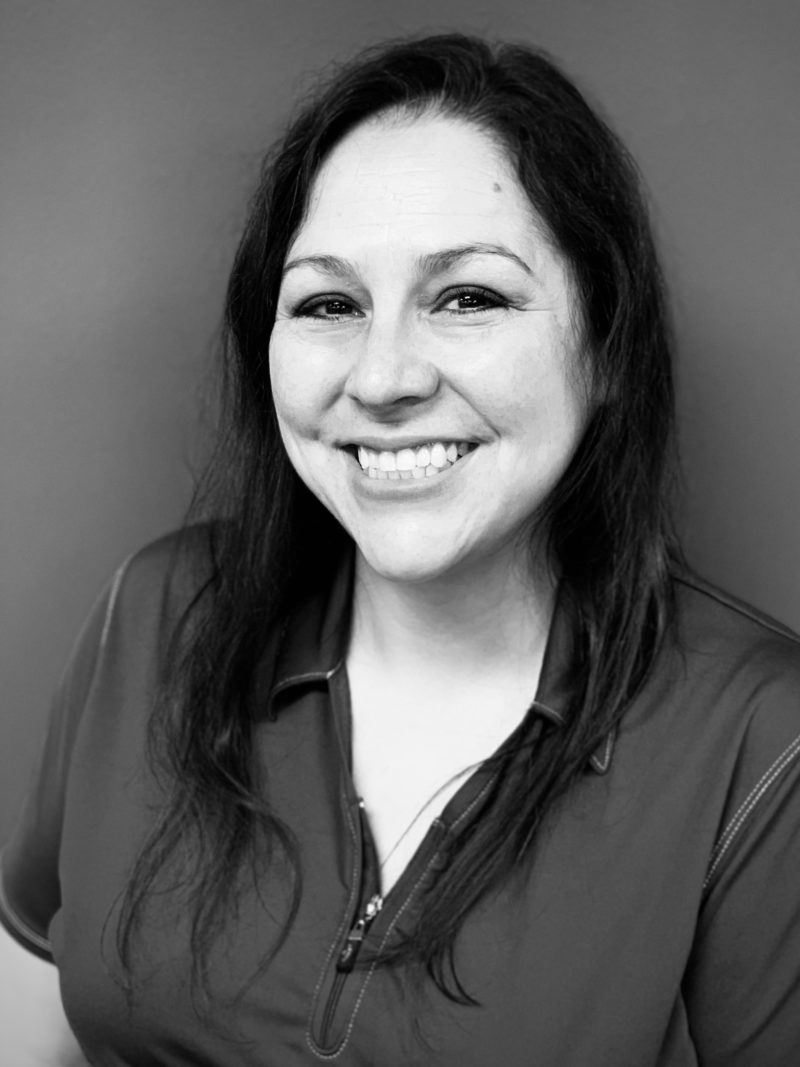 Nicole is a lifelong resident of Northern Michigan. She graduated from Harbor Spring High School and started working for Sports Medicine Center in 2001. Nicole is a Certified Massage Therapist, specializing in medical-massage. In her free time, Nicole enjoys spending time with her family and enjoying all that Northern Michigan has to offer.
---
Cydnee

Schlueter

,

Physical Therapy Aide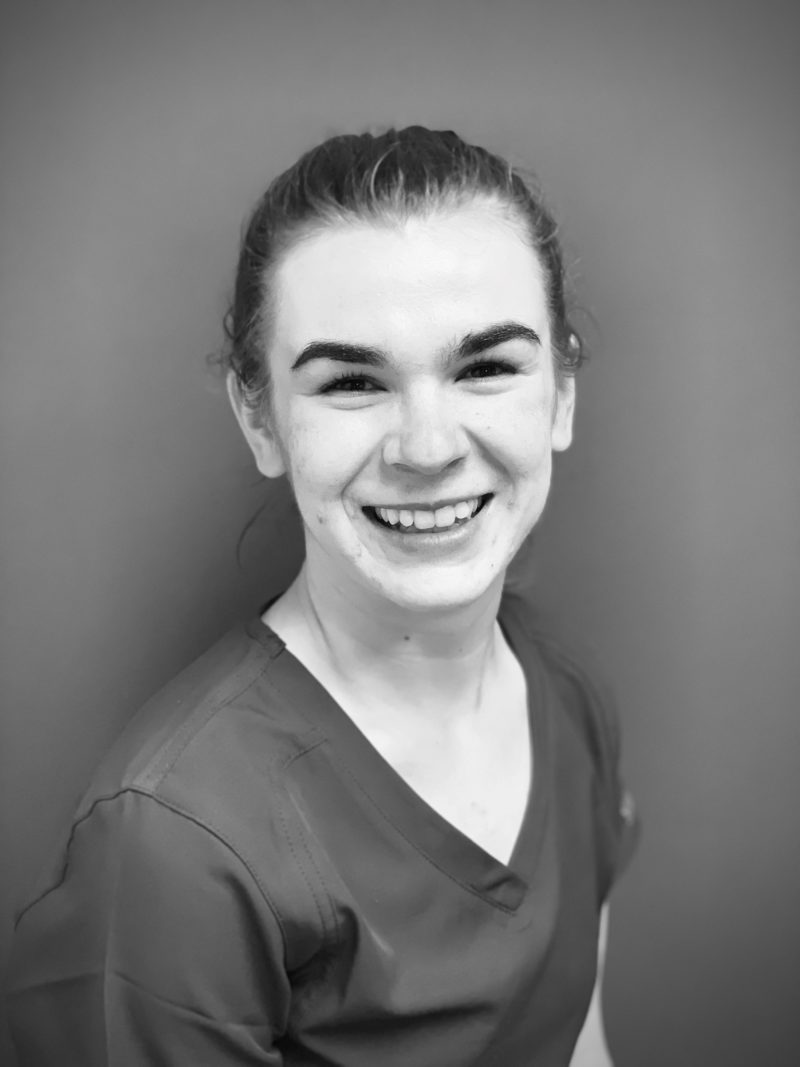 Cydnee is a native of Petoskey and a Northmen graduate.  She brings a wonderful spirit and smile to the clinic atmosphere.  Cydnee's passion is customer service and care for the patients.
She enjoy all kinds of different foods, animals, and plans on continuing her education with an interest in environmental studies.
---
Kelly

Green

,

Physical Therapy Aide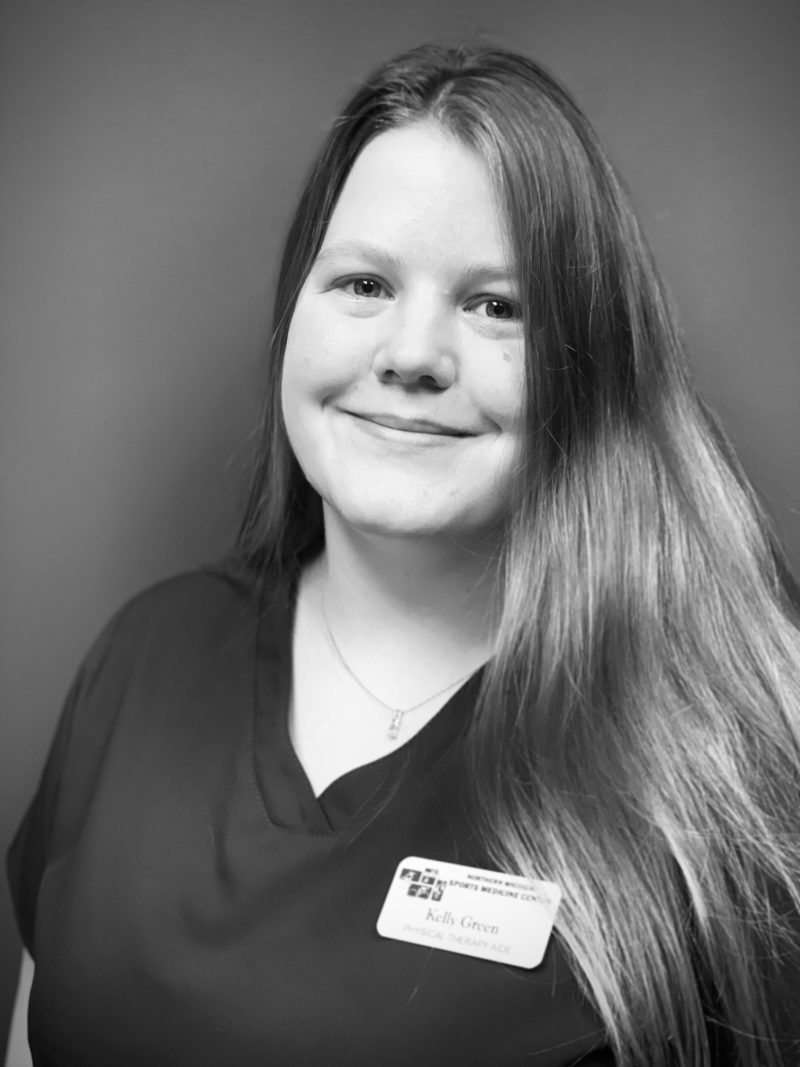 Kelly joined the Sports Med Team in January 2022. She is a welcomed addition and her warm smile bring sunshine to the west clinic. Kelly is a Petoskey Northmen graduate and holds an Associates in Applied Science for Physical Therapist Assistant from Baker College. When Kelly is not in the office treating patients, she enjoys traveling and spending time with her nieces and nephews.
---
Micheline

Wynkoop

,

Office Manager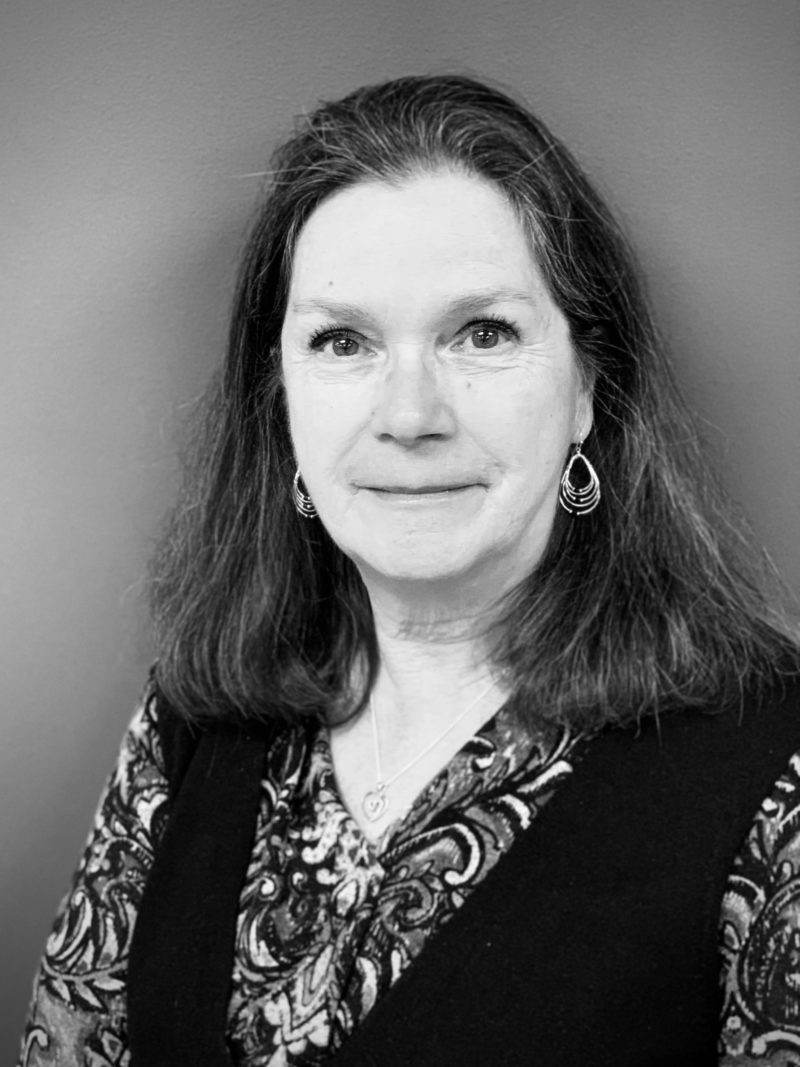 Micheline joined our team in March of 2002 with more than two decades of experience as an Office Manager in both the manufacturing and banking industries. Currently she has logged over 30 years of expertise in Billing, Accounting, and Human Resources as she continues to develop and oversee our systems in these departments. She has also served as a member of the Board of Directors since 2004. Born in Toronto, Canada and raised on the island of Malta in the Mediterranean Sea, she was very proud to become a citizen of the United States in 1993. Micheline enjoys hiking, painting, traveling and spending time with her grandchildren.
---
Molly

Hausler

,

Billing Manager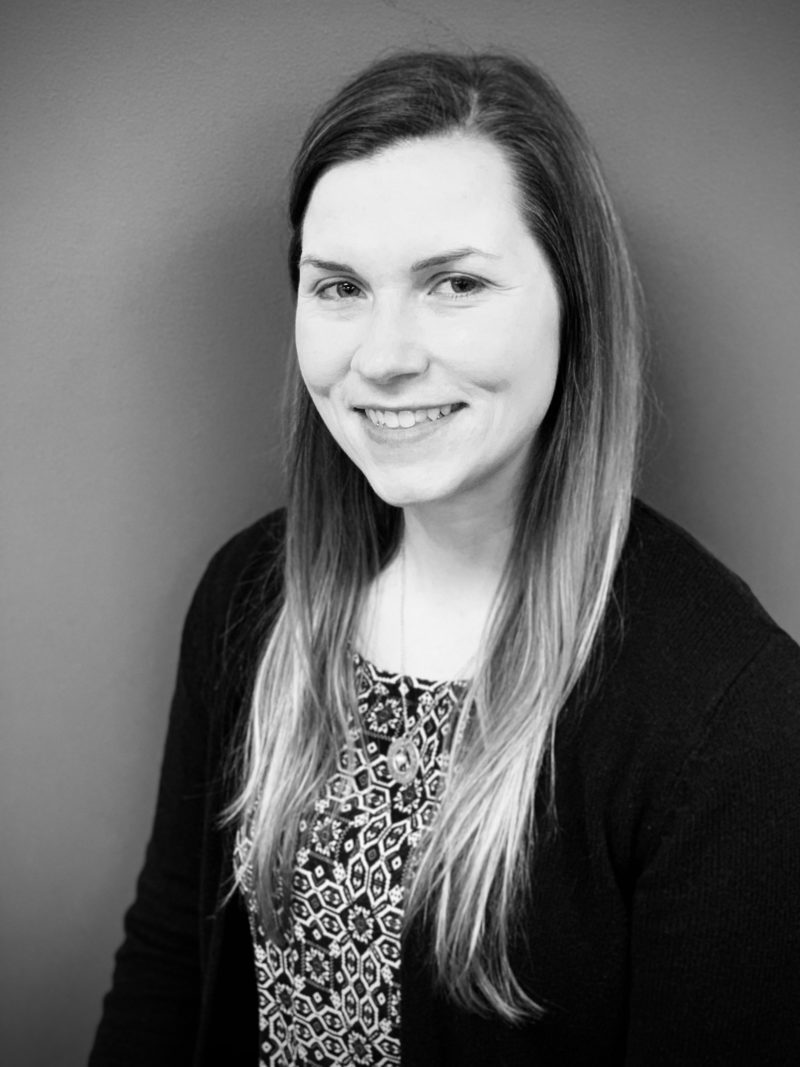 Molly is a native of Boyne City and graduated from Boyne City High School in 2006.  She attended North Central Michigan College where she received her Associate of Arts degree in 2008 and continued her education at Grand Valley State University to receive her Bachelor of Science degree in Exercise Science in April 2011.  In her spare time, she enjoys baking, crafting, and spending time with her family and friends.
---
Trisha

Peters

,

Billing Assistant
Trisha is a welcomed addition to the billing department and is a native of Boyne City.  Her experience with medical records was an easy transition for her to help our patients with their billing questions and provide them the information they requested.  Trisha enjoys spending time outdoors camping, riding ATVs, playing softball, and exploring her creative side with crafting.
---
Connie

Smith

,

Front Office Manager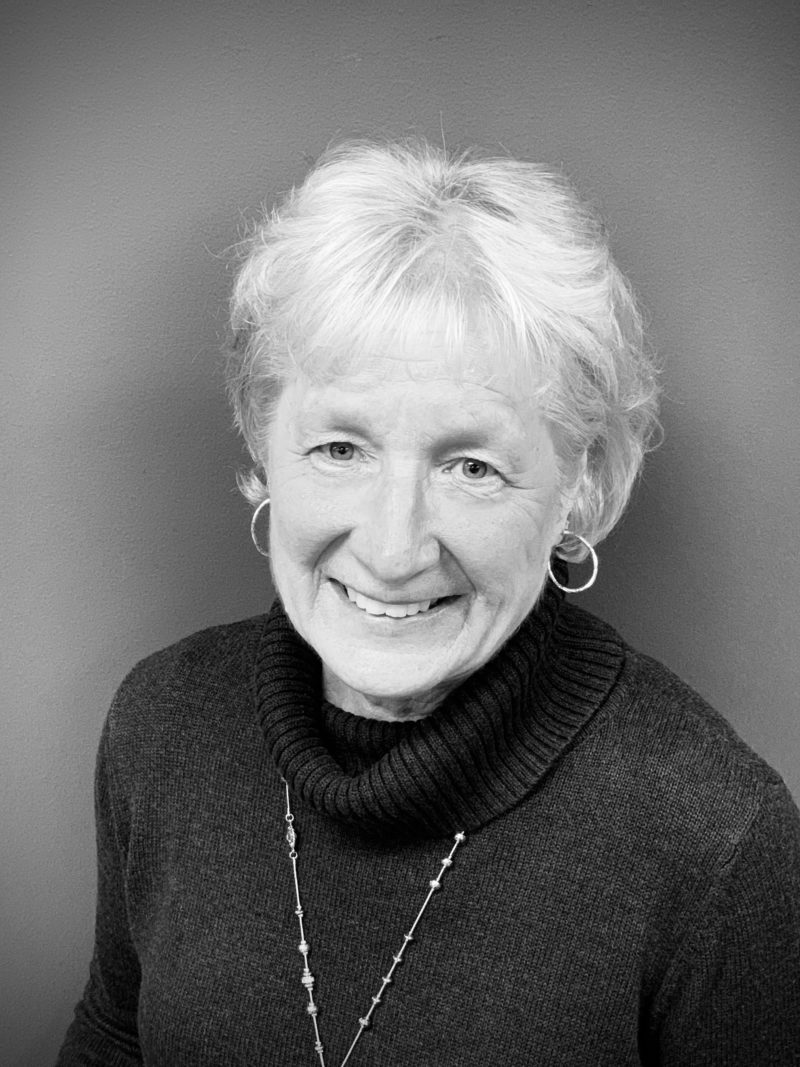 Connie is a native of Stamford, Connecticut and is a graduate of Stamford Catholic High School and the Berkeley Secretarial School in White Plains, New York. Connie's two children are both graduates of Petoskey High School. Christopher is a graduate of Michigan Tech University and is now working for a Internet security company as a senior engineer analyst. Michelle is a graduate of Lake Superior State University and is working in Petoskey at 4 Winds Credit Union. Connie and her husband, Bob, live in Petoskey.
---
Sarah

Reid

,

Insurance Specialist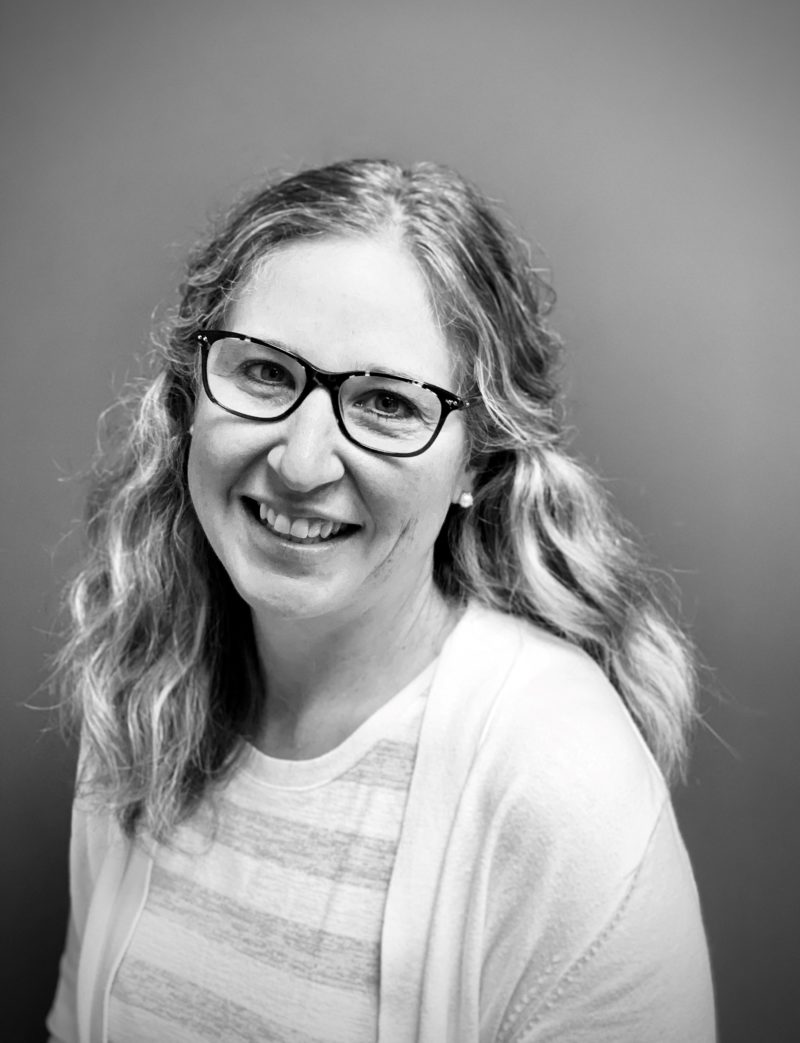 Sarah is originally from Okemos, MI and moved north in 2000.  Sarah holds a bachelor's degree in mathematics from Grand Valley State University and previously worked for Korthase Flinn Insurance & Financial Services. Sarah is a welcomed addition to our billing department as she brings a wealth of knowledge to help our patients understand their insurance coverage. She resides in Petoskey and can often be seen cheering on her high school students at the soccer fields and golf courses.  Sarah enjoys spending time with family and friends, traveling, and enjoying everything Northern Michigan has to offer.
---
Margaret

Bowers

,

Marketing Director
Margaret joined the Sports Medicine Center team in November 1999. She holds a Bachelor's degree in Business Administration, with a major in Marketing, from the University of Miami, Coral Gables, Florida. Margaret heads the marketing responsibilities for Northern Michigan Sports Medicine Centers. She enjoys community volunteering and is an National Ski Patroller at Nubs Nob Ski Resort. Margaret and her husband, Peter, and their son, John, moved to Petoskey to enjoy the great outdoors of northern Michigan.
We would like to lookup your present location so we can provide accurate directions.
Your browser may ask for your permission to determine your location (possibly at the top of this page).
If you agree, we will use your current location as the starting point for directions. If you don't agree, you may enter a starting location when the map is displayed.